Dating Articles and Tips
✦ Valentine's Day 2018

✦ International Women's Day

✦ Who is Mail Order Bride?

✦ What do Women Want from Men?

✦ How to get over a breakup with a beloved girlfriend or wife

✦ Why foreigners want to get acquainted with Ukrainian women?

✦ Why are ladies from Russia so popular?

✦ Marriage with European woman

✦ Russian woman - Who is she?

✦ Russian scammers and cheaters on dating sites

✦ Reviews Dating Sites

✦ Top Romantic Songs







Kamila from Kiev, Ukraine

POLISH_BEAUTY_KAMILA: Kind woman for you

30 años mujer from Kiev, Ukraine

Hi! I want to find true love! What can I say about myself? I am 30 años and my name is Kamila. I live in Kiev, Ukraine. By nature I am very kind and responsible European Woman sin hijos. I have Atractivo body, my ethnicity - Te lo diré después. I am Te lo diré después, work as a Animation coordinator and my religion is Te lo diré después. I can speak Polish, Russian, English... I seek man for Matrimonio, Relación, Romance. He must be a normal man with love to life and 30-60 y.o.

Hot women from Kiev, Ukraine
Kate from Kharkov, Ukraine

BlissfulKate: Crazy Sexy Cool

37 años mujer from Kharkov, Ukraine

Sweet and tender flower for you!!! Let me introduce myself. I am 37 años and my name is Kate. I live in Kharkov, Ukraine. By nature I am very kind and responsible European Girl con hijos. I have Delgado body, my ethnicity - Caucásico. I am Divorciado, work as a Manager and my religion is Te lo diré después. I can speak Russian, Ukrainian, English... I seek man for Actividades de pareja, Amistad, Matrimonio, Relación, Romance, Casual, Pareja de viaje. I wish my soulmate is appreciate mind, sense of humor and 29-75 y.o.

Soul mates from Kharkov, Ukraine
Lena from Scottsdale, USA

LonelyLove2016: Dear, where are the real men gone?;)

37 años mujer from Scottsdale, USA

Can our dreams turn to reality? I want to introduce myself. I am 37 años and my name is Lena. I live in Scottsdale, USA. People say I am interesting and unusual Girl con hijos. I have Atractivo body, my ethnicity - Caucásico. I am Divorciado, work as a To be added and my religion is Te lo diré después. I can speak English, Russian... I seek man for Actividades de pareja, Amistad, Matrimonio, Relación, Romance, Pareja de viaje. My soul mate must have such qualities: person, who will love and respect me and 30-50 y.o.

Pretty women from Scottsdale, USA
Angela from Lutsk, Ukraine

Angel_from_Lutsk: I'm real woman and want to find a good man

31 años mujer from Lutsk, Ukraine

Can our dreams turn to reality? Let me introduce myself. I am 31 años and my name is Angela. I live in Lutsk, Ukraine. I am neat and deft European Girl sin hijos. I have Atractivo body, my ethnicity - Caucásico. I am Solo, work as a Photographer and my religion is Cristiano . I can speak English, Ukrainian, Russian... I seek man for Amistad, Matrimonio, Relación, Romance, Pareja de viaje, Amistad por correspondencia. He must be appreciate mind, sense of humor and 32-48 y.o.

Real women from Lutsk, Ukraine
Anastasiya from Kiev, Ukraine

TenderSweet7: Open your heart for me

26 años mujer from Kiev, Ukraine

Do you want to see my inside world? What can I say about myself? I am 26 años and my name is Anastasiya. I live in Kiev, Ukraine. I am very kind and funny Single Woman sin hijos. I have Atractivo body, my ethnicity - Caucásico. I am Solo, work as a Student and my religion is Cristiano . I can speak English, Ukrainian, Russian... I seek man for Actividades de pareja, Amistad, Matrimonio, Relación, Romance, Casual, Pareja de viaje. My man must have such qualities: well educated, well-balanced, intelligent person and 29-69 y.o.

Sexy brides from Kiev, Ukraine

Click on a lady's picture to get into her profile.
Single? Looking for Ukrainian Girl? Welcome to Dating Woman Agency!


Dating Woman Agency is a comfortable, nice site that allows easy and quick to get acquainted with a variety of men. At your disposal are messages (messages are scanned for spam or scam), gifts, videos, dating tips and articles. Large variety of countries, extended search system and a small payment make acquaintance and communication quite comfortable. A serious advantage is the large base of women from various countries and from different continents. As a rule, the disadvantage of free sites is that they are littered with forged profiles, or after a certain period of time 'women' in a brazen ask to send money for any needs.

The site administration also owns several other dating sites around the world. The peculiarity of this situation is that all sites have a unified client base, which means that your profile will be seen not only by the users of this site, but also by the visitors of other company resources. This greatly increases the chances and reduces the search time.

In any case, it is important to understand that no matter how extensive is the database; the duration of the search for a worthy candidate on Russian dating sites is unpredictable. You'll have to sort out hundreds, if not thousands of varieties before you meet 'the same one'. And it will require a lot of time.

Our agency is one of the most reliable in the Internet, the Satisfaction guarantee service works. All reported data will undergo a thorough verification. Of course, you too do not want to be cheated? Honesty and fairness is the key to success.

We have to tell that all over the world Ukrainian wives are the standard of mother and mistress. Therefore it is an understandable desire of many foreign men to find a Ukrainian bride. Dating agency allows the visitors to search and meet different types of ladies (blond, brunette and red haired). If you do not like these options, finally we can offer you our last alternative for searching girls of the USA and Asia.

So you see, you have more alternatives not to be alone in your life!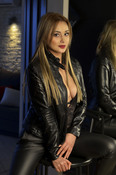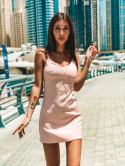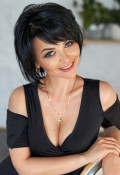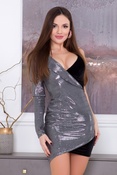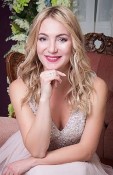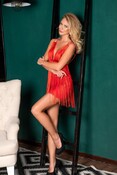 | | |
| --- | --- |
| | Our members are able to contact thousands of real and beautiful women looking for love and marriage. Your incoming and outgoing messages are saved at our server. No lost messages, no anti-spam filters and non-delivered messages. Create your personal profile and start receiving unlimited amount of messages from women. Women may be first to initiate the contact. Advertise Yourself by E-mail Send your personal ad to 100's single, marriage-minded women and receive numerous love letters with photos directly from women interested in you. YOU will read women's messages and choose those, whom you like. No nidden or additional fee. |